Don't you love to imp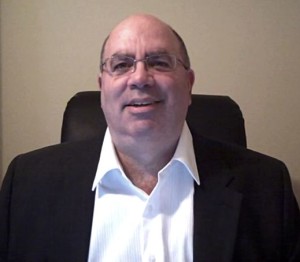 rove things; and even more - to learn about innovations and inventions? Isn't it cool to see something new under the sun? I have always been interested in innovation - in doing things differently, especially if it meant making life better (check out Wikipedia on innovation!).
Back when I was a kid, I was fascinated by the children's book, The Marvelous Inventions of Alvin Fernald.  It was all about a kid who was fascinated by finding new and better ways of doing things. You can probably find it in your local library or just get it at Amazon.
That childhood interest matured over the years to become a fascination with science, with life-hacking, with personal development and business development.
Let's explore our mutual passions for innovation, which I'm betting you have because didn't click away already. So - you don't like the idea of doing things simply because "that's the way it's done" or because "everyone else is doing it this way."
If this is true, then you will like this site. Also, subscribe to the ApplyThisToday newsletter, Better Ways, and be informed when a new post is made.
You will  get "between blog posts" information that is immediately useful to you (e.g., discounts on products or services that are for subscribers only). My newsletters tend to be short and to the point - almost always with something you can do in the moment to make your life better. By the way - I love the quotation in this site's banner by the 19th century philosopher, Goethe: "Knowing is not enough; we must apply. Willing is not enough; we must do."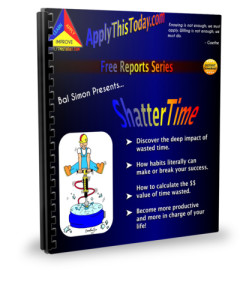 FREE BONUS!  When you confirm your subscription, you will receive a free copy of my original report, ShatterTime.
What's Inside the Report: This report provides you with information that can help you monetarily evaluate the time you waste - when you are not being productive. It's not that you want to be all-work-and-no-play. But, in my opinion, it is a good idea to be able to make a rational decision based on what your leisure time, your sleep time, etc. - what they cost you in terms of dollars and cents. My report shows you how to do the very simple math to calculate this. You can learn more here.
So make Goethe and your ancestors happy. Do it now.  Provide a working email address below (I'd like to address you by your name, but that is optional.) And get started today.

P.S. - I have begun composing music. I'm not great at it - not yet, maybe not ever. But I am enjoying it. I will occasionally share some of my compositions with Better Ways - Today subscribers on SoundCloud.com. Additionally, I'll pass along many of the creative insights I get as I create my music. I think you will benefit from this because it will be based on first-hand experience, rather than merely theory. And who knows? You might also like my music.
P.P.S. - Various disclosures are provided below. Where possible, the language is supplied by the program with which I am affiliated.
Amazon.com: Bal Simon is a participant in the Amazon Services LLC Associates Program, an affiliate advertising program designed to provide a means for sites to earn advertising fees by advertising and linking to Amazon.com
I am also an affiliate for various other products and services. And I also create my own products that I then offer to the marketplace. In all of these, I have a monetary interest. Among other things, it allows me to keep this site going. You are - obviously - under no obligation to purchase anything through this site. It is also my hope that I earn your desire and willingness to do so.