Do You Dare? An Easy Way to Create Your Own Music (Beginner Level)

I believe that it is part of the human condition to experience art and the special form of art, music. And while I believe only a rare few will ever be a Mozart, Beethoven or Sibelius, we all have it in us to create our own music. Maybe you did it as a kid. Making up nonsense songs or nonsense syllables, almost like scat singing. Or maybe you loved to hum or whistle.
Do you remember? Can't you remember? Please - try to remember.
In Meredith Wilson's The Music Man,  Professor Harold Hill tells members of the River City School Board that singing is simply sustained talking. Listen...
So creating instrumental music can begin simply with humming, which can be seen as sustaining sounds like "mmm" or "ooooh," etc.  Why not give it a try? You might find you have a new way to delight yourself when you're by your lonesome, and who knows, maybe you 
are,
man or woman, the next Beethoven and just haven't realized it yet.

Today's Apply This - Today Tip: Hum or whistle something. Make a little music and see where it takes you. And if you really want to explore this, record your humming, whistling or singing. Doing so will enable you to build, tomorrow, on what you do today. I have used this one for more than three years: The Model VN 6200PC is a great device capable of storing hours and hours of high sound. It easily hooks to your PC for simple transfer of your recordings. Check it out here: http://amzn.to/1MnFdwR (associate link).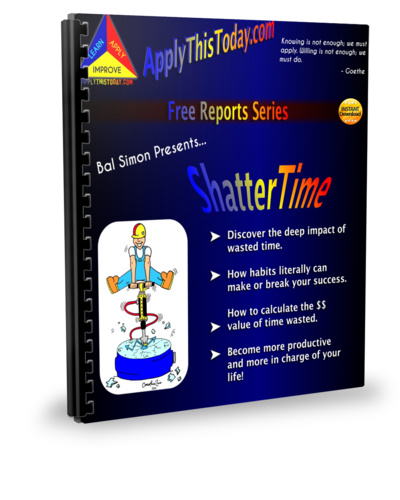 You Are Invited: Get your complimentary subscription to my ezine, Better Ways - Today and get notified when I create a new post about music and other things that you can apply - today - or at least quickly.
Each of our journeys start with a step and continue with more steps. Sometimes a step accelerates our progress, and sometimes, these steps come from ideas you receive along the way. Give Better Ways - Today a try and who knows where your muse can take you? I have a free gift for new and current subscribers called, ShatterTime.  Simply provide a working email address.  I'd like to be able to call you by your name, but entering your name is optional.
Comments
comments